Briarhill Veterinary Clinic is a dedicated small animal practice
We treat everything from Great Danes to dwarf hamsters and enjoy all of it! The practice was set up in 2009 by Riona Mac Eoin and Ruth Harkin who both graduated from the veterinary college in University College Dublin in 2001.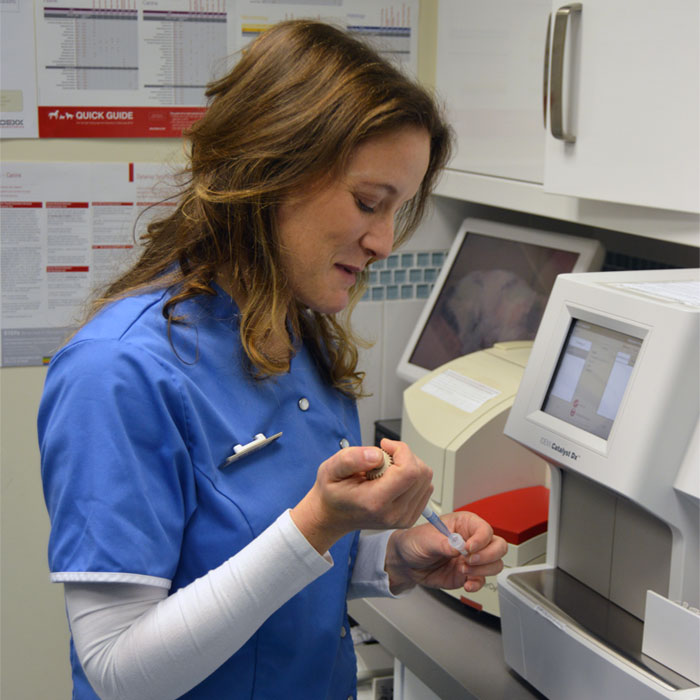 Ruth Harkin is a city girl who spent most of her school holidays on her grandparents' farm in Portumna where she developed a strong love for animals. Reading James Herriot's book "All creatures great and small" was what made her decide on a career in veterinary medicine.
Ruth spent many years in small animal practice in the UK before returning to Ireland and worked in the emergency clinic in University College Dublin before opening the clinic in Galway. Her interests include dentistry, dermatology and feline medicine. Outside work she likes yoga, reading, travelling and best of all hiking in Connemara with her husband and two dogs – Woody and Cooper.
Riona Mac Eoin's childhood dream was to be a vet. She always enjoyed taking care of the horses, dogs and cats at her home in Kinvara. Feeding the pet lambs on the farm across the road was a highlight of Springtime.
Riona started her working life in Drogheda before working in the UK for a number of years. She is glad to be back home in the west of Ireland.
Riona completed a certificate in small animal medicine in 2014. Riona is passionate about veterinary dentistry knowing that teeth are an area where many animals suffer in silence as their pain is not always so obvious with compared to, for example, a lameness.  Riona is currently studying for her veterinary dentistry certificate with the European School for Advanced Veterinary Studies ( ESAVS).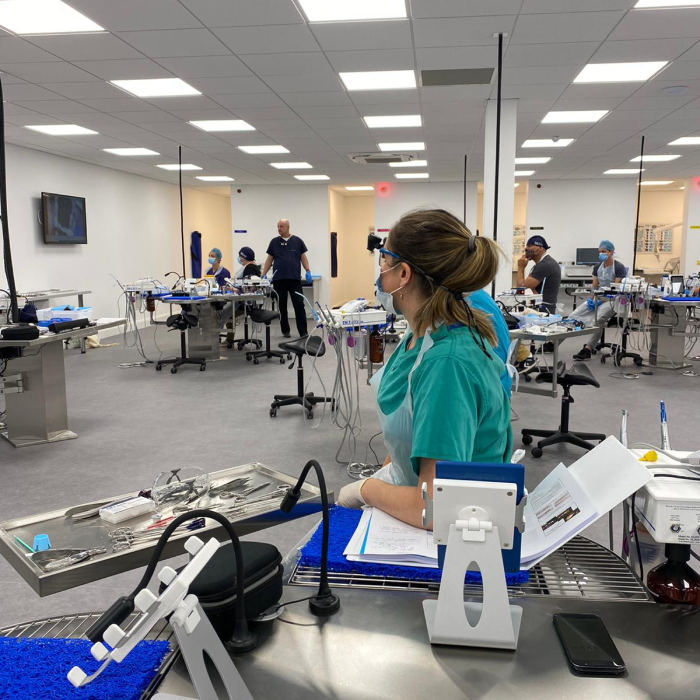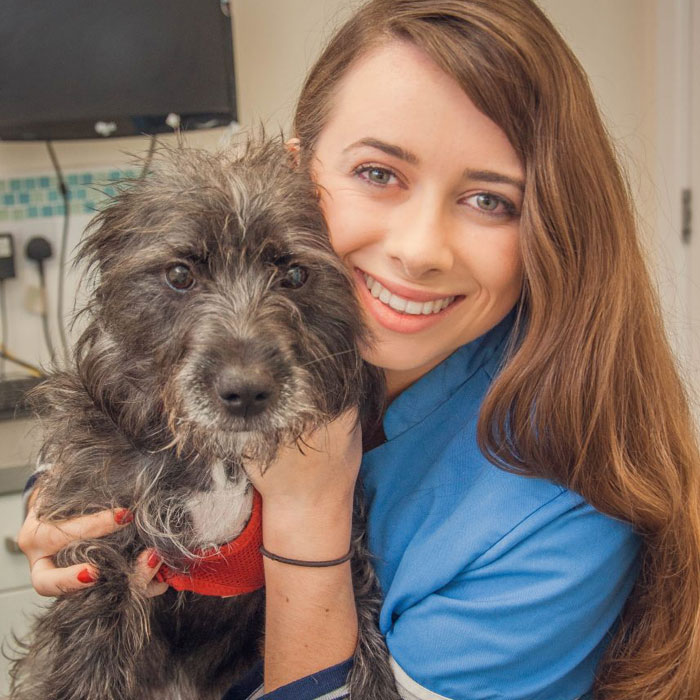 Fiona always wanted to be a vet.  She graduated from veterinary medicine at UCD in 2015 and spent two years working in Wales before coming home to her native Galway to join us in September 2017. Fiona's favourite part of being a vet is performing surgery on her patients to fix their problems and she has a particular interest in diagnostic imaging such as ultrasound. She also loves to help out our local charity Galway Cat Rescue.
Her little sidekick Bailey is never far from her side, Bailey has come a long way since being rescued by MADRA. She now comes to work everyday with Fiona and has learned loads of cool tricks!
Outside of work Fiona enjoys walks with Bailey, horse-riding and performing with her local musical society.
Orla is our head veterinary nurse here in Briarhill.  She hails from Ballinderreen and qualified from UCD in 2017.  After an intership in the veterinary hospital she started working in Briarhill in September 2017.  She is a real animal lover, with two horses, two dogs and a cat at home to mind.  She has a keen interest in emergency nursing and loves giving our sickest patients some much needed TLC.
Outside work Orla enjoys a range of sports including camogie and athletics.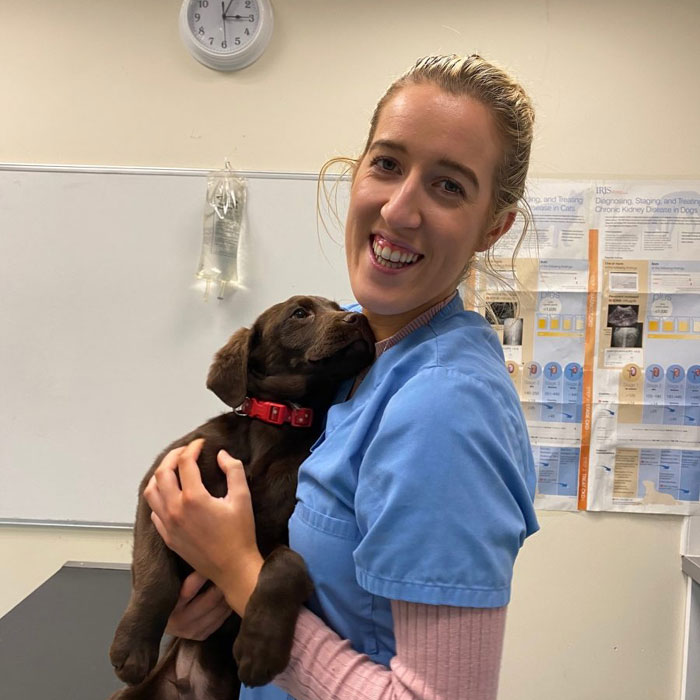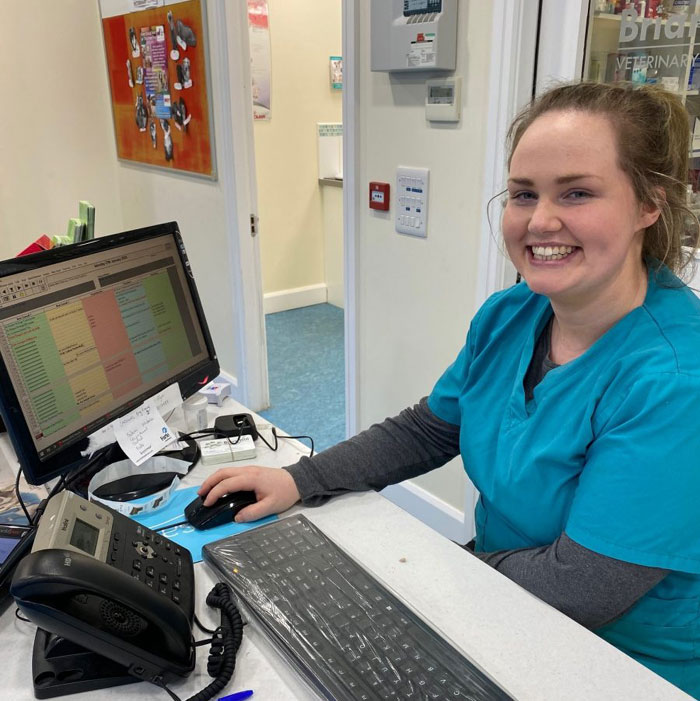 Rebecca (or as we call her, Becca), one of our veterinary nurses, joined the practice in 2019 after completing her nursing degree in Letterkenny.  Becca has a real love for her patients and never forgets a furry face! She is fur-mom to an amazing puppy called Pepper and enjoys teaching her new tricks!
Becca has a keen interest in nutrition and weight management as well as general nursing and provides free of charge weight clinics to pets.
Outside work Becca enjoys walking her dog and meeting up with friends.